'Attack on Titan': Who's Ready to Fight Titans in VR? – BoLS
Trending Topics
Follow BoLS
Explore our other sites
Next summer we'll all be fighting titans alongside the Survey Corps in Virtual Reality thanks to UNIVRS Inc.

Have you ever watched your favorite anime and thought about jumping right in and joining the action? It would be pretty neat to be gifted powers and become a magical girl or attend a special high school with other future superheroes. Well, VR gaming may soon hold exactly the adventures you're looking for. Unfortunately, you may get eaten….
You'll definitely get eaten.

On Thursday game developer UNIVRS Inc. announced that they were in the process of developing an RV (Virtual reality) game based on Attack on Titan. The upcoming game which will be titled Attack on Titan VR: Unbreakable will be playing on the Meta Quest 2 VR headset console in the summer 2023.
While the forty-two-second-long trailer doesn't tell us much at all about the game, UNIVRS Inc. has released a small number of details about the project. They describe it as a "hunting action game." Players will join the Survey Corps and head out with their omnidirectional mobility gear to hunt down the single greatest threat to the walls protecting your city; the titans.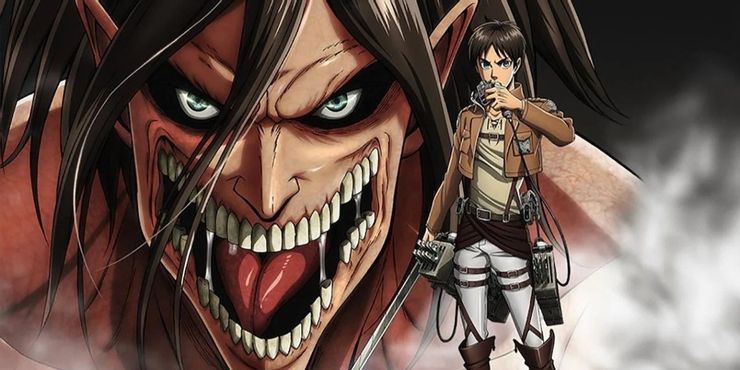 Gameplay will support up to two players and will be available in English and Japanese language options for both text and voice acting. And with Attack on Titan's famous omni-directional movement gear, players should expect to have a huge amount of control over their ability to move about the game. Which honestly sounds very cool.
Personally, I can think of a few anime universes I'd like to fall into less than Attack on Titan. I've seen that show and what happens to people who live there. And I don't even want to think about the mixture of my coordination with the ODM gear.
But it's hard to deny that Attack on Titan may be the perfect anime for a VR game adaptation. Zipping around like Spider-Man looks undeniably fun. And without the reality of being literally eaten by a Titan? This sounds like it could be a terrifyingly convincing horror-action game. If you get eaten (and let's be honest, you will get eaten) you can just try, try again.
via Studio Sound Valley
Previously, UNIVRS Inc. has been known for developing the 2020 Little Witch Academia VR Broom Racing game. Available on PlayStation VR, the Oculus Rift, Meta Quest 2, and SteamVR, the Little Witch Academia racing game was the product of a successful 2019 Kickstarter campaign. And people like it. The game has seen a positive response from fans and looks very cute and spot-on to the series. Attack on Titan may be a little harder to adapt in tone, art style, and necessary game mechanics and movement, but UNIVRS has a history of making games that make anime fans happy in the past. How will Attack on Titan: Unbreakable hold up? Only time will tell. I hope you're all working hard to get in the top percentage of this year's titan fighting class.
Would you play a VR Attack on Titan game? What other animes would you like to see get the VR treatment? If you could jump into the world of an anime, which one would it be and why? Let us know in the comments!
Happy Adventuring!
Featured Videos
Take A Once In A Lifetime Trip With Geek Nation Tours
Pros and Cons of Competitive Play In Horus Heresy
More Like 'War Of The AllSpark' || Magic: The Gathering Transformers Secret Lair Unboxing
Trending Topics
Okey-dokey! Let's Play D&D With Mario
Bell of Lost Souls℗ is a registered trademark of BoLS Interactive LLC. All rights reserved.
About Us | Contact Us
Sr. Editor & Publisher: Larry Vela
Editor: Danni Button, Adam Harrison
Marketing Manager: Mars Garrett
Full Masthead & Authors
Names, trademarks, and images copyright their
respective owner. Click for details.
Privacy, Terms of Use, Comment Rules